Have you eaten your Hostas today?
Many people don't know that Hostas are edible but they are, and they're delicious!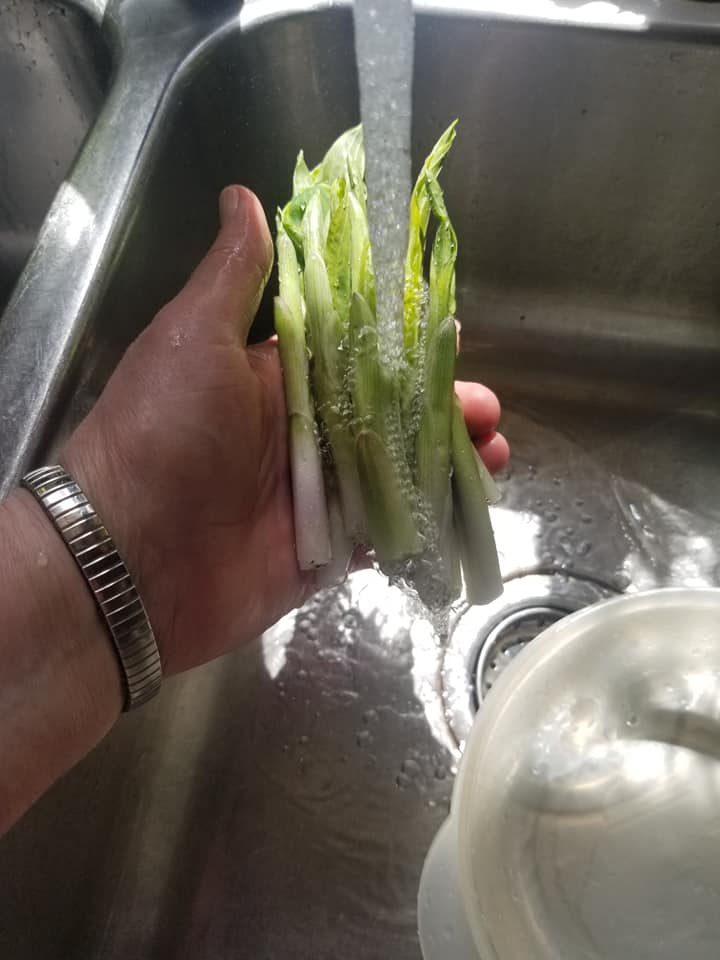 Cut hosta when they're about 5 inches tall and UNopened.
Wash them real well, especially since it's best to cut them low- right into the soil a bit. You want that white part but you want them clean.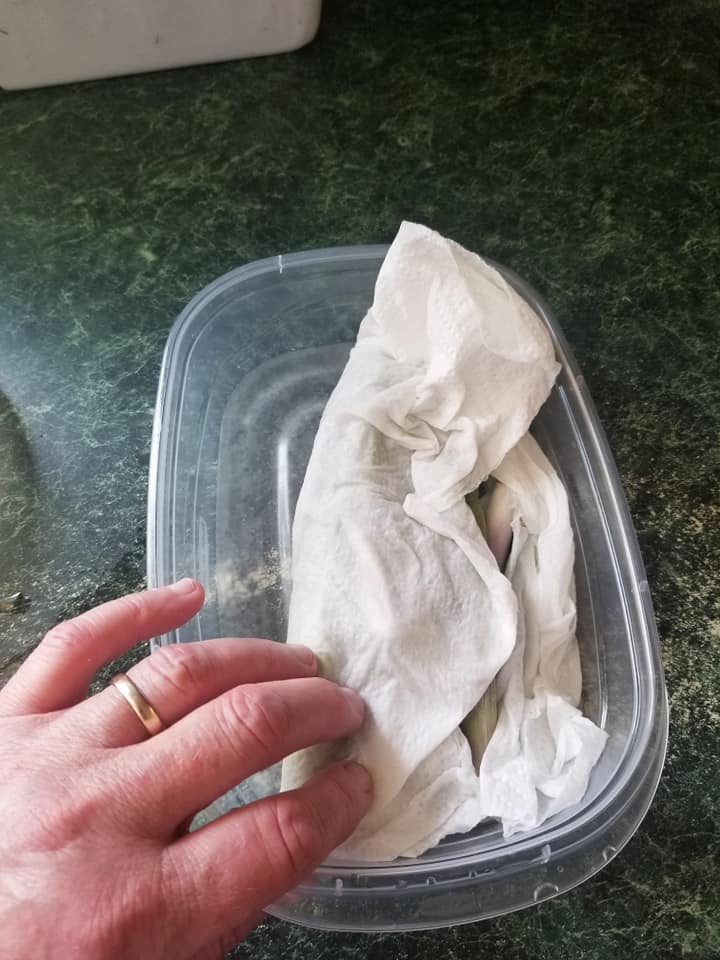 Dry them on clean toweling.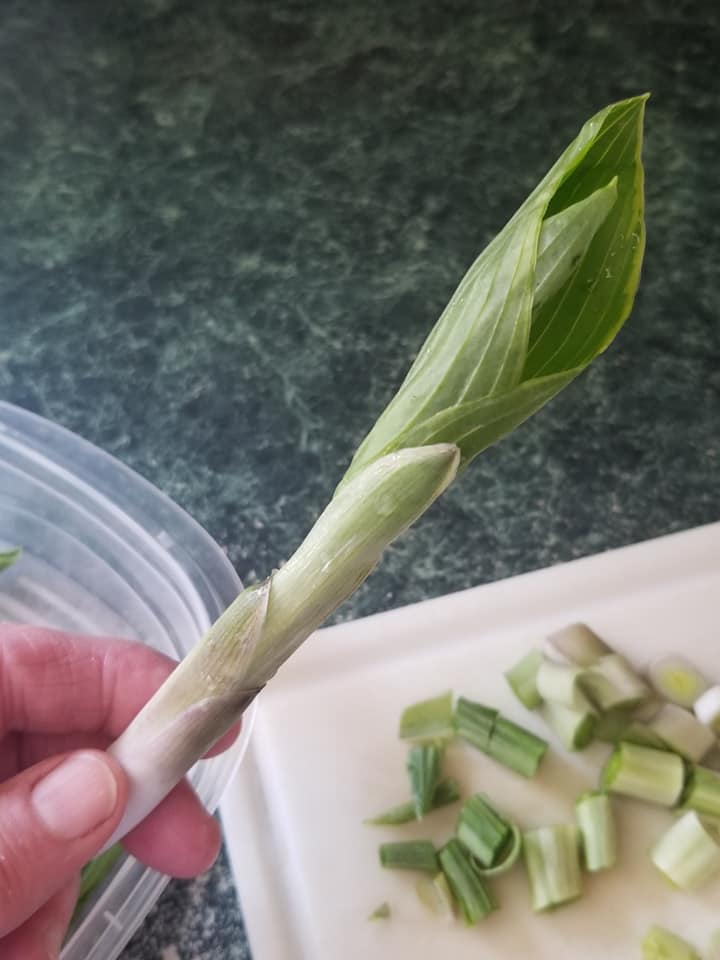 This one is a bit too mature but we're eating it anyway.
Any bigger and the leaves are too stringy.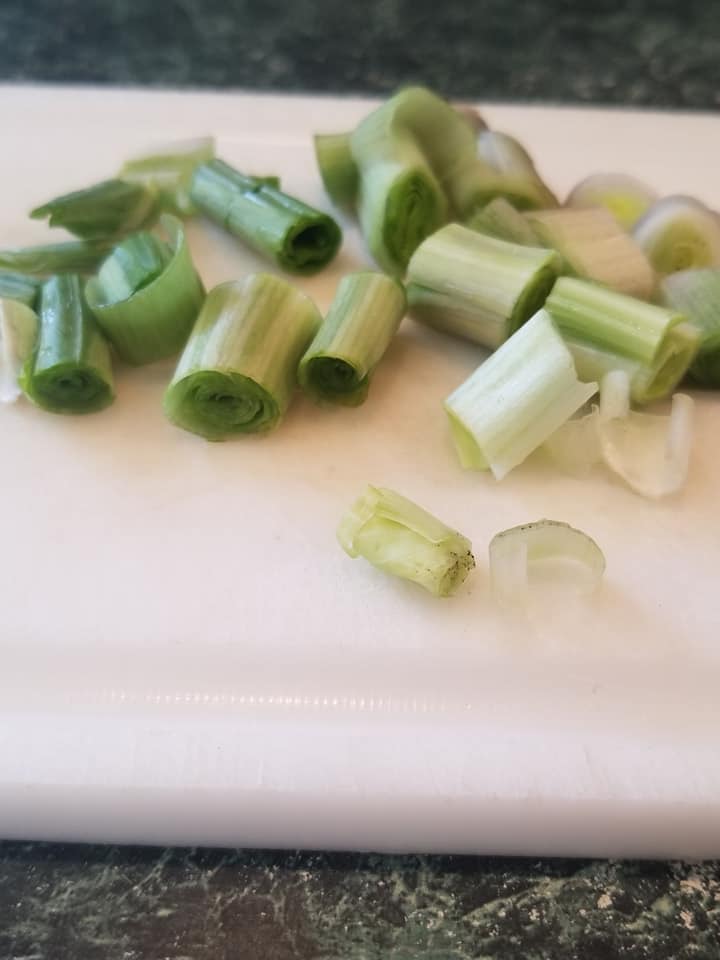 Cutting them crossways is one method of preparing Hosta. Some of us enjoy them whole.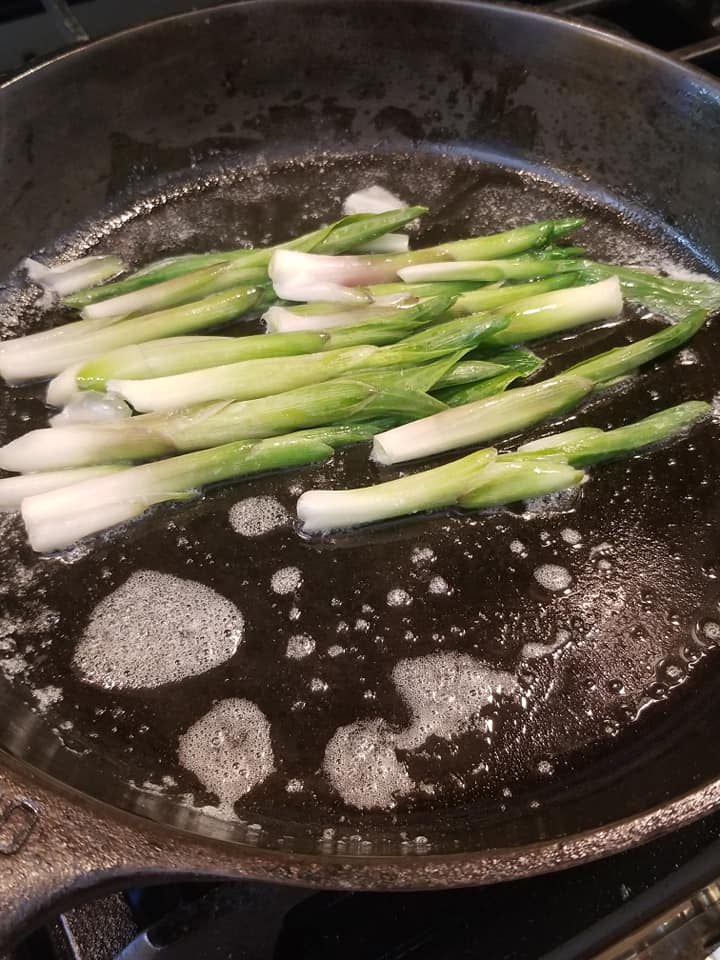 Fry them in butter and/or olive oil on medium/low heat.
Add salt & pepper, garlic powder or nothing at all.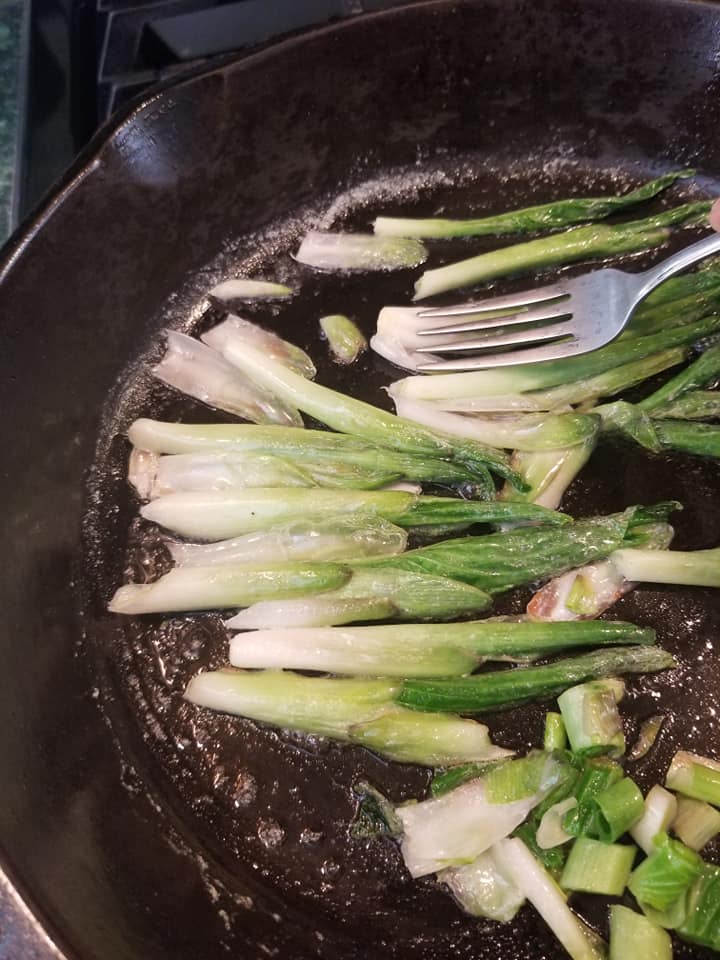 When the green leaves are translucent and the white stems start to soften, I call them done.
---
We have created a lot of projects through our 20 years!
Through the years the Windsor Garden Group has had meetings that included a Garlic Festival, candle stamping, creating nut & cone topiaries, gourmet cooking (and eating), making garden ornaments and markers, designing our own seed packets, creating care baskets for shut-ins, flower presses, mod-podge designs, pressed-flower projects, and many plant exchanges.
Our Public Programs have included Moss Gardening, Roses, Herbs, May Day, Pressed Flowers, Container Gardening and creating your own Stepping Stones.
Our Holiday classes have been a hit since our very first one! We've made and decorated wreaths, swags, evergreen baskets, nut & cone wreaths, candle centerpieces, Mistletoe kissing balls, mini Christmas trees, hand-made ornaments, Christmas Sleighs, and Della Robia Designs!