It has been our pleasure to visit hundreds of gardens through the years. Here are a few of our favorites.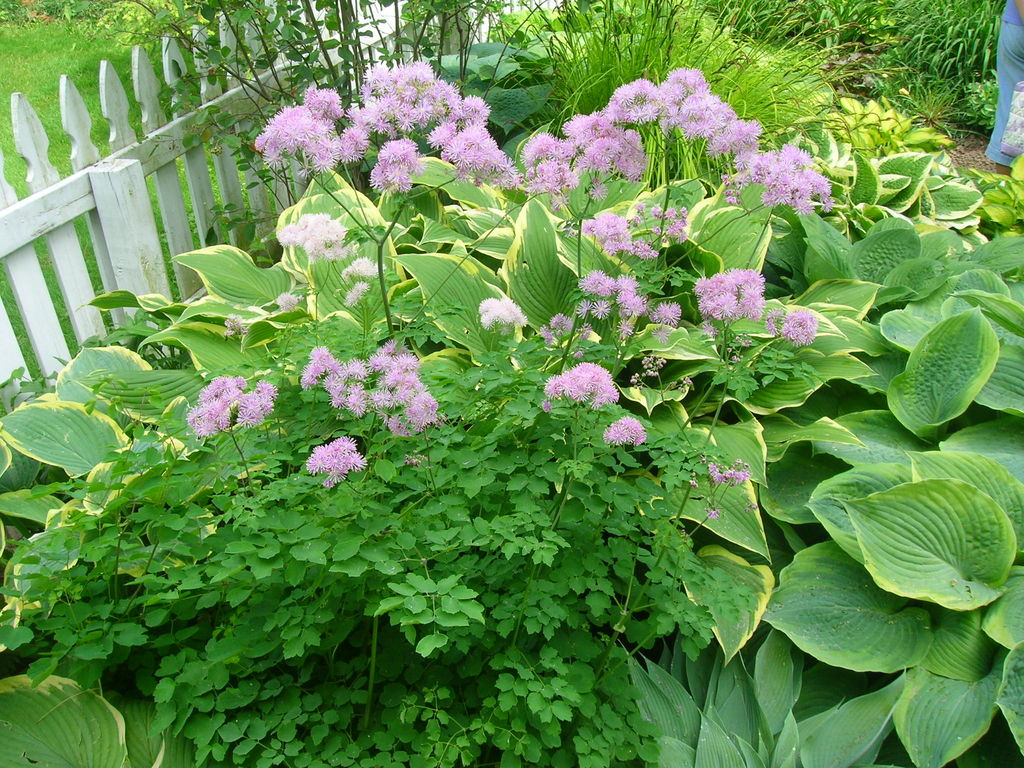 The Windsor Garden Group loves to visit Eric Neff's Hosta gardens in Vestal
Click on a picture to see it full size. Please use your Back button to go back (instead of closing the pic.)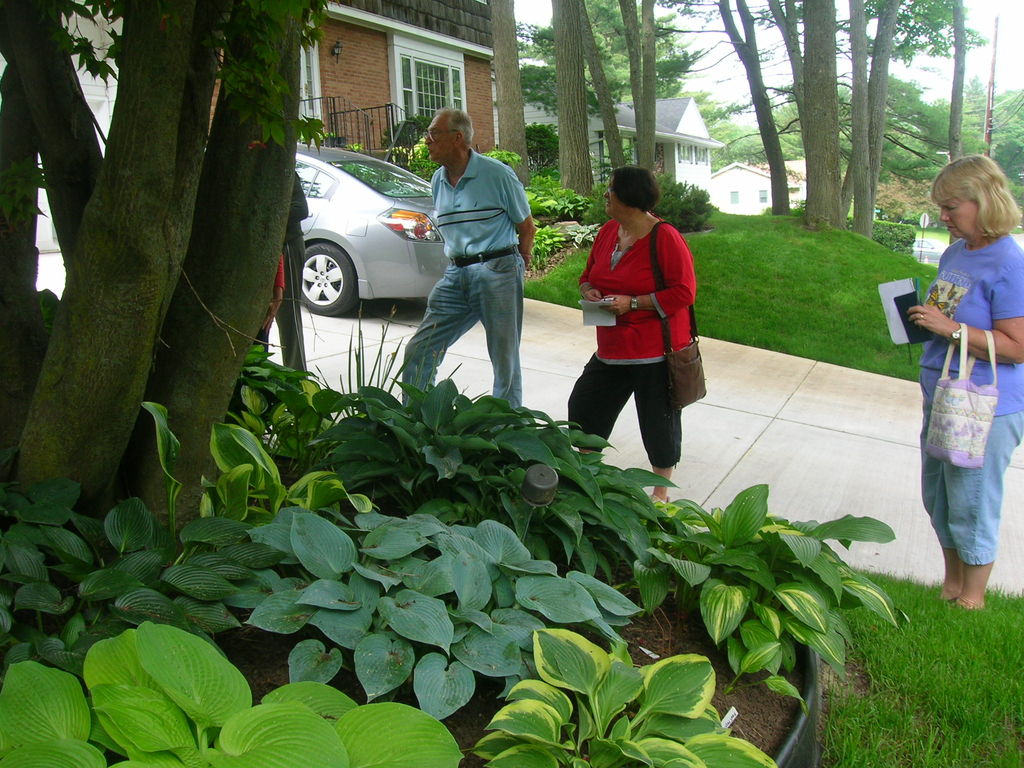 Eric Neff, Peggy Colosi, Jill Skinner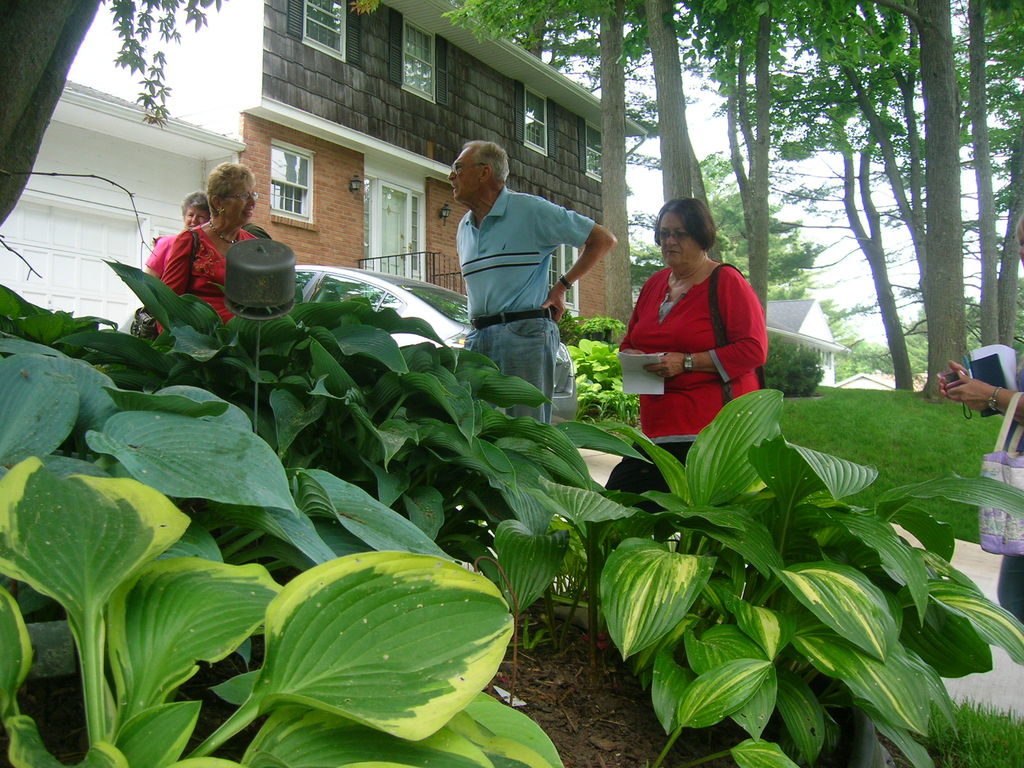 Helen Raught, Carolyn Garcia, Eric Neff, Peggy Colosi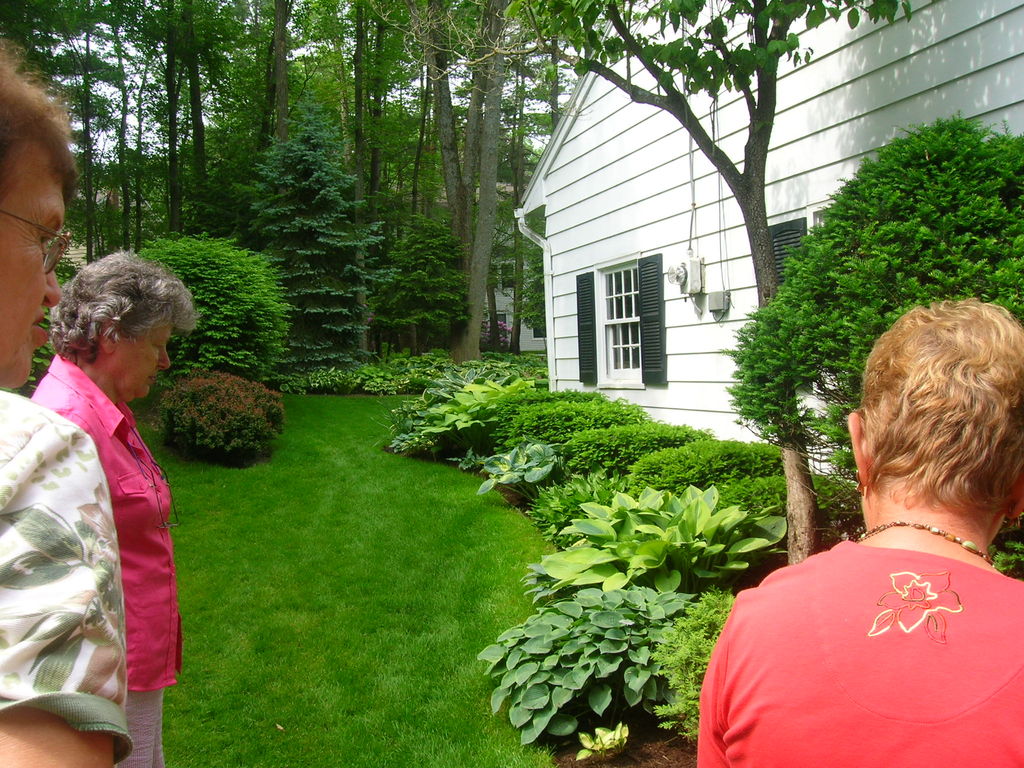 The side yard, with Judy Bode, Helen Raught & Carolyn Garcia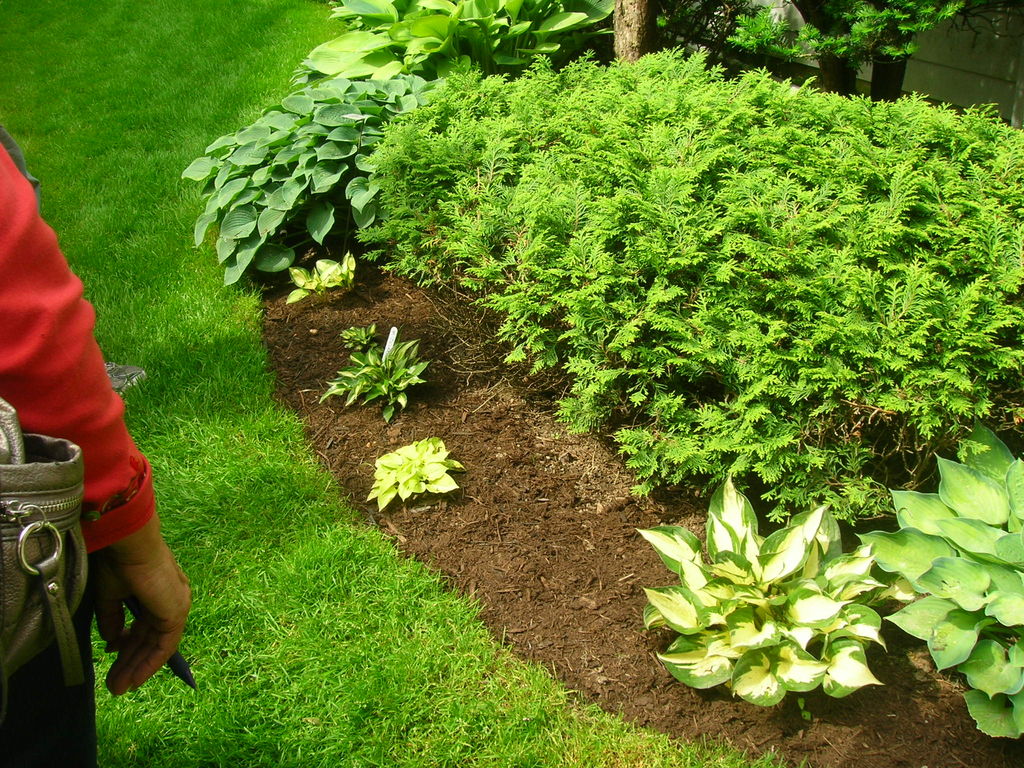 Mini Hostas and... getting ready to approach the back yard! Ready?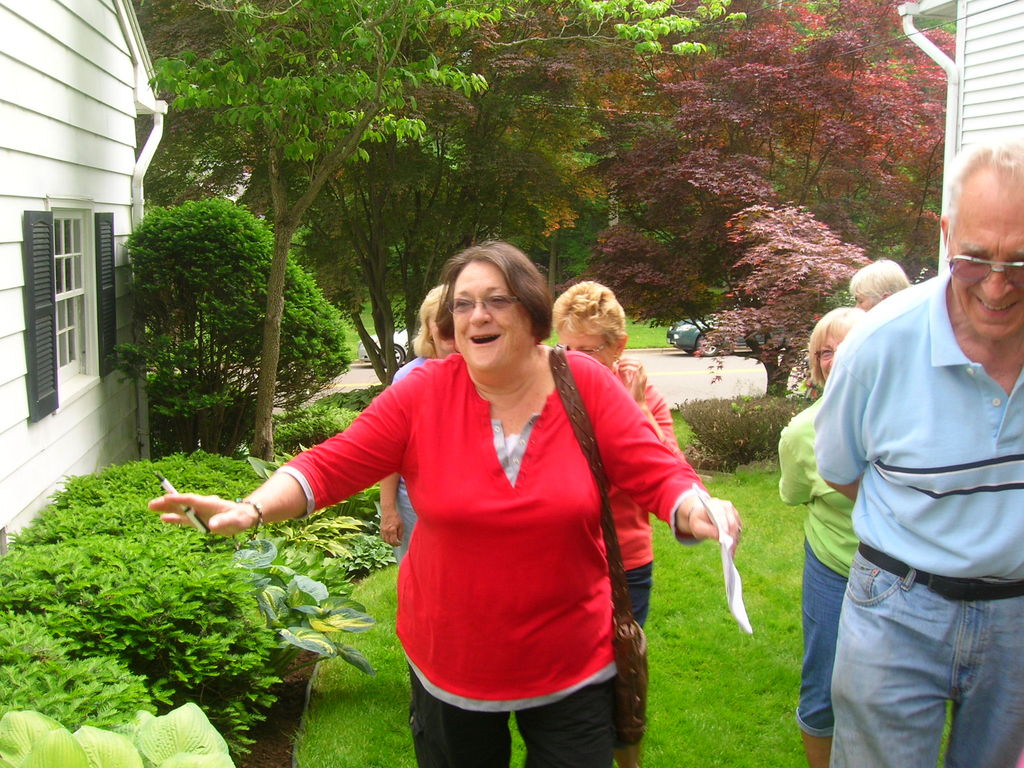 Peggy Colosi's first glimpse of the back yard! Eric Neff smiles at her response.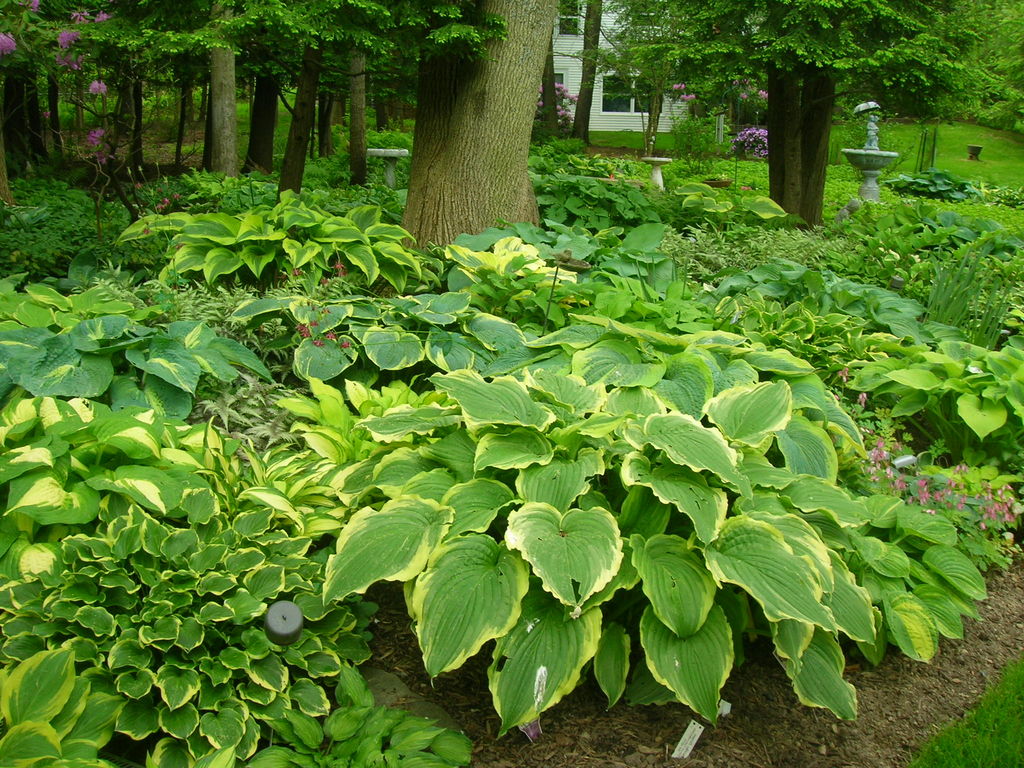 Eric's gardens were hit with the hail storm in May.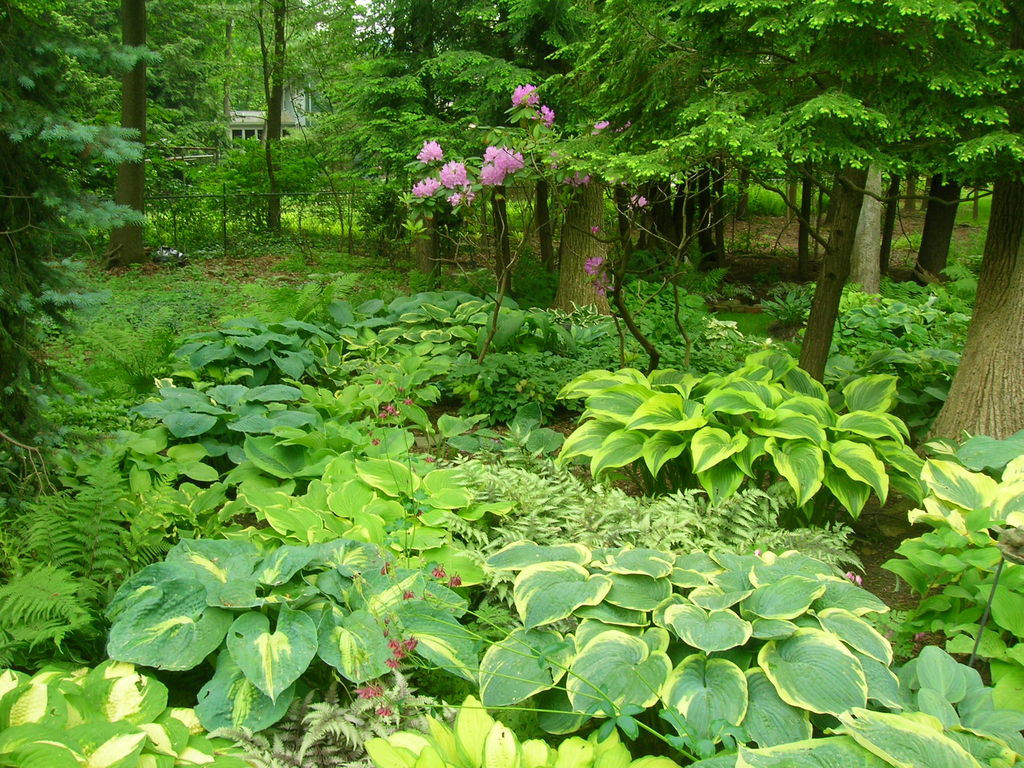 Eric also mixes Columbine, Ferns, Trillium, Solomon's Seal and Primrose in with the Hostas.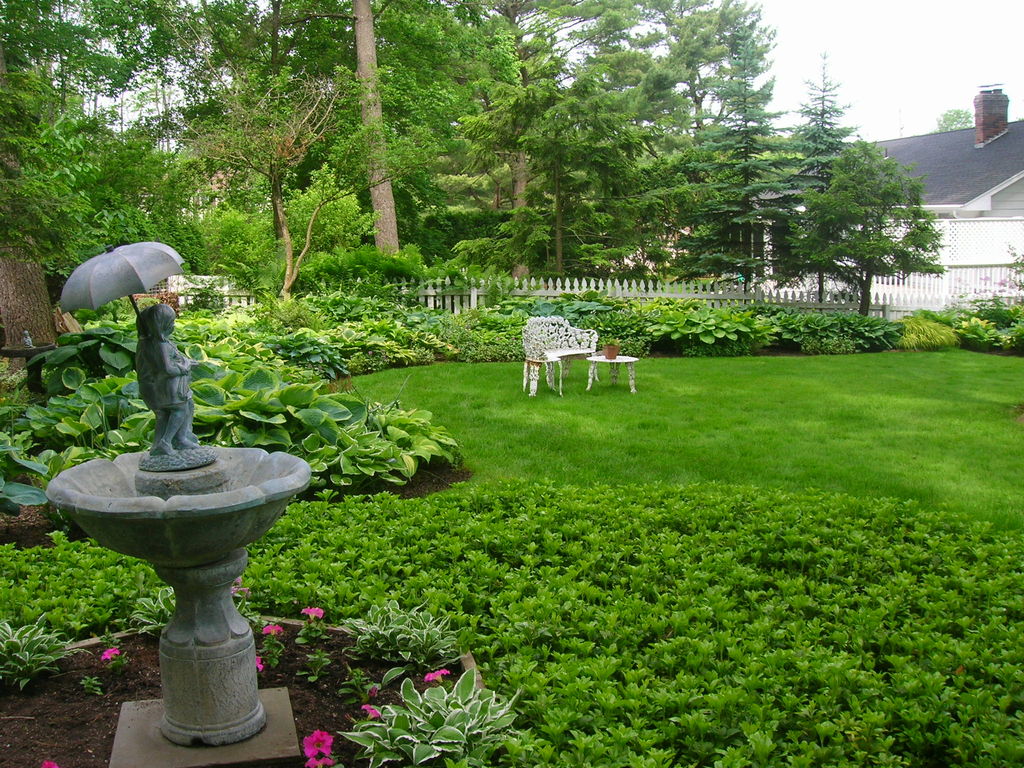 Even the grass is beautiful!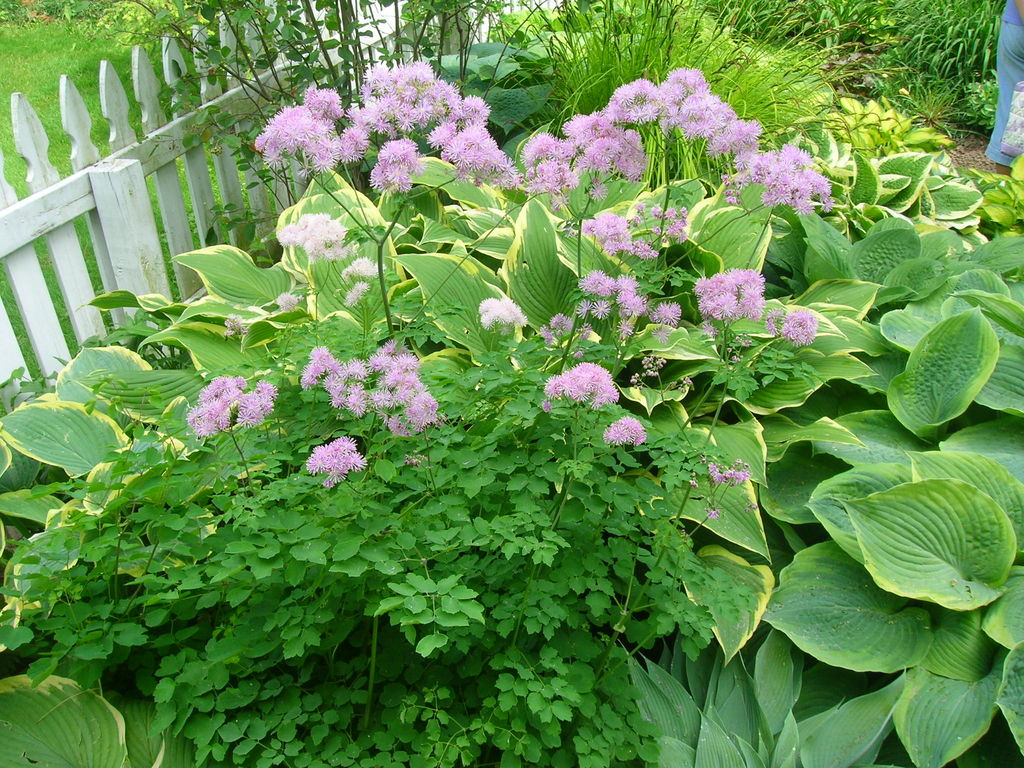 Thalictrum (Meadow Rue)
---